We will be taking a rest break (as we do every week) from our daily routine over the coarse of Day Eleven and Twelve. In combination with our challenge from last week to truly rest from the stress, and include mental relaxation too, coupled with time with friends and loved ones, we will be instituting DAY TEN • Detox too. We look forward to meeting you here again next week for more No Excuses November challenges. See you then!

Archives

Categories

RSS Feed

NOTICE: The information provided herein is meant for educational purposes only. We accept no liability for your use of the information provided. As always, use your best judgment and if in doubt, please consult your healthcare provider to determine the best course of action for your particular situation.
​
Powered by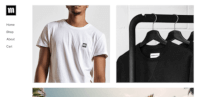 Create your own unique website with customizable templates.