​With many of our family members and friends in different homes this day, we have the opportunity to switch up our traditional meal for something a bit lighter (and perhaps healthier?), and we wanted to share this delicious recipe with you for you to try later. On our menu, due to special request, we are breaking out the cauliflower, adding a little spice and crunch and calling it a wrap! Have a happy, healthy Thanks-giving day! Find the recipe

here

.

Archives

Categories

RSS Feed

NOTICE: The information provided herein is meant for educational purposes only. We accept no liability for your use of the information provided. As always, use your best judgment and if in doubt, please consult your healthcare provider to determine the best course of action for your particular situation.
​
Powered by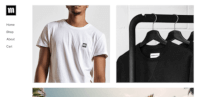 Create your own unique website with customizable templates.